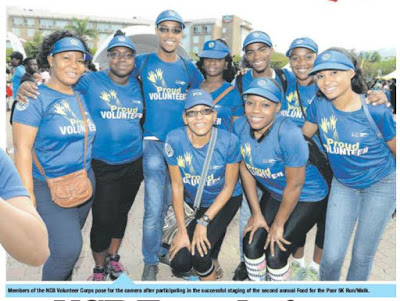 Owning a home to safely nestle one's family and create memories, is a primal need for human beings. Not being able to actualize that desire is a struggle for many poor Jamaican, so in an effort to realise some of those dreams, NCB Foundation volunteers brushed off their running shoes recently to advance the work of Food For The Poor through its annual 5K run/walk in Kingston.
Under the theme 'Changing Lives, Restoring Families', the second staging of the Food for The Poor 5K Run/Walk 2016 was held with the ultimate aim of raising funds towards constructing homes for needy families.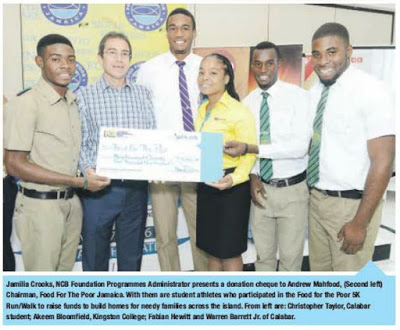 "NCB foundation is pleased to again be associated with this 5K Walk/Run for the second consecutive year as we embrace and partner for charitable causes such as this that are relevant to the betterment of Jamaica," said Jamilia Crooks, Programmes Administrator, NCB Foundation.
Staff members were integral to the Foundation's participation by running and walking for the cause. Additionally, the NCB Volunteer Corps participated as road marshals, water station officers and traffic regulators all in an effort to realise another Jamaican's dream of having a home.
This year, the Foundation donated $974,400 towards the initiative and two families in the parishes of St Thomas and Westmoreland will have a place to call home by end of year. Last year's contribution allowed for two homes to be built.