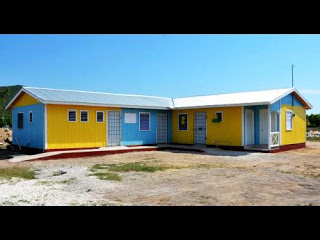 The Reliance Basic School in Braeton, St Catherine. The school was built by Food For The Poor Jamaica.
Volunteers and members of Food For The Poor Jamaica constructing one of 18 houses donated to families in Portland Cottage, Clarendon.
Food For The Poor (FFP) Jamaica is the largest charity organisation in the country. It's also, arguably, the most respected. That reputation has been built over many years of providing crucial, life-saving assistance to persons in the darkest moments of their lives. The value of that kind of service is immeasurable.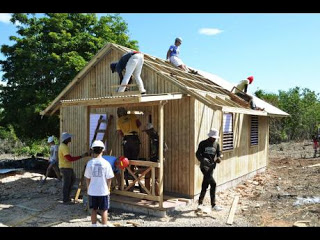 FFP Jamaica's parent organisation - Food For The Poor Inc, located in the United States - is the largest international relief and development organisation in that country. The interdenominational Christian organisation assists the poor in 17 countries in the Caribbean and Latin America. In Jamaica, that work has provided more than material aid to those in need - it has given hope to the hopeless and returned joy to those who hurt.
FFP Jamaica partners with a number of stakeholders, including churches, non-governmental and private-sector organisations, children's homes and service organisations across the island that deal directly with the poor to fill their most urgent needs and to encourage self-sufficiency. FFP Jamaica has stated that its work reflects God's unconditional love. Those who have witnessed FFP Jamaica at work could scarcely disagree.
The stated purpose behind FFP Jamaica's work is made clear in its mandate: "Our mission is to link the churches, civic and other charity organisations already operating in areas of need, in a manner that helps both the materially poor and the poor in spirit."
This truly is God's work. It is for this reason that Food For The Poor Jamaica is the recipient of the 2016 Gleaner Honour Award for Voluntary Service.